Tolland needs to replace the crumbling foundation at the Birch Grove Elementary School sooner rather than later and hope to start construction in 2020. The section built in 1999 is showing much more deterioration than the section built in 2003 so they hope to complete the repair in two phases, using temporary or portable classrooms during construction. On Facebook it was reported that school was closed Monday due to high winds and there was concern about that the concrete would not support the canopy out front of the school. The early estimate to replace is $46 million, the state covering 52% and the town and maybe the federal government picking up the rest. See the complete report from NBC CT.
Perfect timing for Congressman Joe Courtney's recent successes in pushing forward legislation to aid all those impacted by crumbling concrete. His most recent success is the Rebuild America's Schools Act— which provides relief for schools facing structural damage from crumbling concrete—was recently passed by the House Education and Labor Committee and will proceed to the House of Representatives for further consideration. The amendment will permit foundation repairs as an allowed use of funds to eradicate "severe health and safety threats" and includes a grant program to repair or replace affected foundations and structures deteriorating due to pyrrhotite.
'Earlier in February of this year Congressmen Joe Courtney and John Larson teamed up to add two amendments to the Consolidated Appropriation Act which funds the government through the end of the fiscal year, September 30, 2019.
The first amendment allocates $100,000 for the U.S. Geological Survey to develop a map showing pyrrhotite occurrences across the United States, an important step towards understanding the reach of the problem.
The second amendment, which was drafted in coordination with Senator Chris Murphy, would require the Comptroller General of the United States and relevant regulators, under the Department of the Treasury, to direct a study examining the financial impact of the mineral pyrrhotite in concrete home foundations. The study would be required to provide recommendations on the regulatory and legislative actions needed to help mitigate the impact on banks, mortgage lenders, homeowners, and on tax revenue.
Finally, there is a public hearing at 1 p.m. on March 8 at the Legislative Office Building in Hartford.
The following list is the statement of purpose for each bill: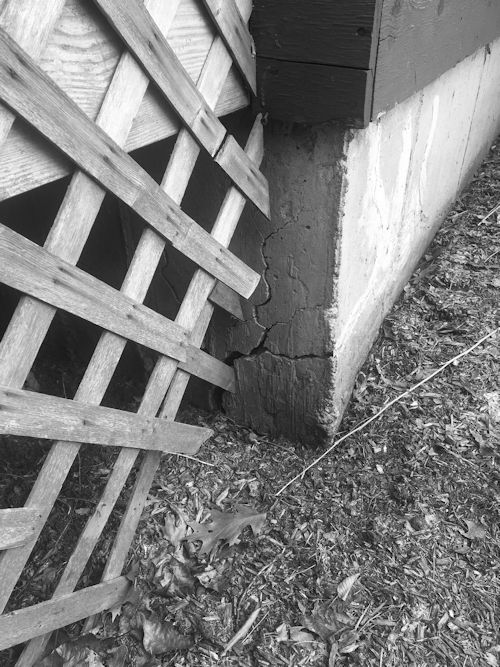 If you are unable to attend the hearing you can submit testimony by email to the following departments:
Submit Planning and Development Testimony to: pdtestimony@cga.ct.gov
Submit Insurance and Real Estate Testimony to: instestimony@cga.ct.gov