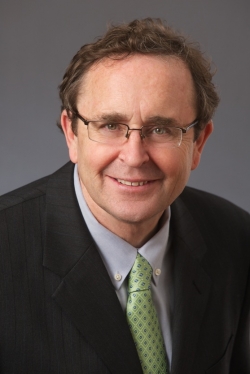 Broker/Owner
|
ABR, CRB, CRS, SRES, SRS
Hi, I'm Brian McCarthy, the Broker/Owner of Home Selling Team. I have been licensed since 1986 and hold a Broker's license in Connecticut, Rhode Island and Massachusetts. My first 5 years in real estate were spent as an agent in Mansfield/Storrs and I was involved in sales and management of two local franchises in Coventry and Storrs/Mansfield. In 1998 I opened the first RE/MAX franchise in the area, RE/MAX Center Team. After the franchise commitment expired I decided to remain [...]
Hi, I'm Brian McCarthy, the Broker/Owner of Home Selling Team. I have been licensed since 1986 and hold a Broker's license in Connecticut, Rhode Island and Massachusetts. My first 5 years in real estate were spent as an agent in Mansfield/Storrs and I was involved in sales and management of two local franchises in Coventry and Storrs/Mansfield. In 1998 I opened the first RE/MAX franchise in the area, RE/MAX Center Team. After the franchise commitment expired I decided to remain independent, renaming the company Home Selling Team and quickly added some of the areas top-producing Realtors to the roster.
After many years as a top producing agent, I work less at building my own personal real estate business and focus more of my time and energy on recruiting, training and managing some of the best Realtors in the area, most of which can be found right here at Home Selling Team. I am the managing Broker of Home Selling Team, an expert on local sales and statistics and responsible for facilitating our exclusive programs and services.
I continue to work with past clients and buyers and sellers by referral. I specialize in new construction, land development and sales, and unique and challenging properties. With a team of 14 professional agents I am confident that there is always someone available to give you the time and attention that you deserve.
See my reviews on Zillow.
Contact Info
Specifications
Languages:
Specialties:
Service Area:
Brian's Testimonials
The consummate real estate professional. He sold my house in 48 hours, and guided me through a very difficult purchase process. He was always available. I would never use or recommend anyone else.
Nelson Bridges
My experience with Brian was fantastic. I have spent a great deal of my life working in some capacity in real estate. That said, I very much appreciated his complete knowledge and honesty relative to his plan to sell my home. Further, he keep me well informed as it related to what and how the potential buyers interest were as well as any modifications needed. To that end, and because of his knowledge, my home was sold quickly and with few issues. Great job.
Richard Brodie
Brian McCarthy was the agent for the sale of our house in CT twice, first to a couple who ultimately could not afford to live in the house and then to the woman to whom we had given the mortgage. She was ready simply to walk away from the house and leave it to us to foreclose (which we really did not want to do), He helped us persuade her to put the house back on the market and guided her through the process, in the course of which he found local vendors to help upgrade the condition of the [...]
R & A Gross
My husband and I worked with Brian McCarthy to build our new home. When the thought of building a home was just a dream, we reached out to Brian by email detailing what we wanted to do and he responded within minutes. He immediately forwarded our dream over to a reputable builder and that got the process started. From showing us different building lots, scheduling countless meetings, helping us find a loan officer and responding quickly to calls, texts and emails, he was with us every step [...]
K & K Lyons
It is no exaggeration to say that working with Brian McCarthy over the past 20 years has literally made my life much happier. Two decades ago, Brian showed me and my wife the inside of some 25 homes as we tried to find just the right place. Brian never gave up, never hinted at impatience, and was always cheerful and ready to show us more properties. Finally, he showed us a place that had just come on the market. It was perfect! Except the seller turned out to be incredibly [...]
Frank Costigliola
My sisters and I consider ourselves very fortunate to have had Brian McCarthy as our real estate agent. He was highly recommended to us by a Concord, MA real estate office where a dear friend of ours works, and that recommendation was well deserved. Our father passed away after living 49 years in his Mansfield home. The task of cleaning out his house and preparing it to sell was daunting. Brian was extremely helpful at every step of the process. He is very knowledgeable about all aspects of [...]
Debby S.
I worked with Brian McCarthy and Noah King to sell an antique home. They worked very hard to promote the property. Also, they answered all my questions and concerns promptly and thoroughly. A contract to sell the house was signed in less than a month. I highly recommend both realtors.
Andrea Gaines
Brian was extremely knowledgeable and hard working. He marketed our home in a variety of ways and communicated with us regularly, which we really appreciated. We highly recommend him!
Missy Taintor
Brian is an excellent real estate professional and my wife and I consider ourselves very lucky to have worked with him. He's extremely quick to answer phone calls and email, he has beaten us to every appointment we've made and his knowledge of local businesses and contractors is invaluable. We highly recommend Brian McCarthy.
Mark Smith
Brian is the ultimate professional: courteous, experienced, knowledgeable, available. We had numerous showings, good advertising, and the house sold in 9 weeks. Brian took us through the process as smoothly as possible, and was in constant communication.
S & J Popeleski