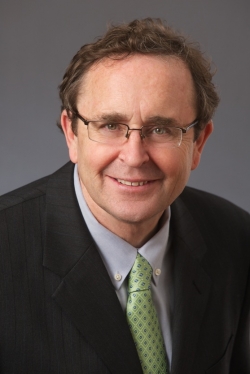 Broker/Owner
|
ABR, CRB, CRS, SRES, SRS
Hi, I'm Brian McCarthy, the Broker/Owner of Home Selling Team. I have been licensed since 1986 and hold a Broker's license in Connecticut, Rhode Island and Massachusetts. My first 5 years in real estate were spent as an agent in Mansfield/Storrs and I was involved in sales and management of two local franchises in Coventry and Storrs/Mansfield. In 1998 I opened the first RE/MAX franchise in the area, RE/MAX Center Team. After the franchise commitment expired I decided to remain [...]
Hi, I'm Brian McCarthy, the Broker/Owner of Home Selling Team. I have been licensed since 1986 and hold a Broker's license in Connecticut, Rhode Island and Massachusetts. My first 5 years in real estate were spent as an agent in Mansfield/Storrs and I was involved in sales and management of two local franchises in Coventry and Storrs/Mansfield. In 1998 I opened the first RE/MAX franchise in the area, RE/MAX Center Team. After the franchise commitment expired I decided to remain independent, renaming the company Home Selling Team and quickly added some of the areas top-producing Realtors to the roster.
After many years as a top producing agent, I work less at building my own personal real estate business and focus more of my time and energy on recruiting, training and managing some of the best Realtors in the area, most of which can be found right here at Home Selling Team. I am the managing Broker of Home Selling Team, an expert on local sales and statistics and responsible for facilitating our exclusive programs and services.
I continue to work with past clients and buyers and sellers by referral. I specialize in new construction, land development and sales, and unique and challenging properties. With a team of 14 professional agents I am confident that there is always someone available to give you the time and attention that you deserve.
See my reviews on Zillow.
Contact Info
Specifications
Languages:
Specialties:
Service Area:
Brian's Testimonials
Brian was very helpful in giving recommendations for getting my house ready for sale. He was very thorough and knowledgeable which helped the house present well. I had an offer within two days of listing the house. And then he followed through with the many details that were necessary to complete the house sale. I would definitely recommend Brian. I had thought about trying to sell my house by myself and am so glad that I had Brian's assistance. It was well worth the money.
Lynn Dove
Brian was extremely knowledgeable and hard working. He marketed our home in a variety of ways and communicated with us regularly, which we really appreciated. We highly recommend him!
Missy Taintor
Brian is extremely professional, excellent knowledge of land market and prospective purchasers and hard working. Sold property in 4 months. Would highly recommend.
Andy L.
My sisters and I consider ourselves very fortunate to have had Brian McCarthy as our real estate agent. He was highly recommended to us by a Concord, MA real estate office where a dear friend of ours works, and that recommendation was well deserved. Our father passed away after living 49 years in his Mansfield home. The task of cleaning out his house and preparing it to sell was daunting. Brian was extremely helpful at every step of the process. He is very knowledgeable about all aspects of [...]
Debby S.
Brian McCarthy sells! Brian McCarthy sold our house, from signing to closing, in less than 3 months! He sold it in a 2011 economy, in late fall/ early winter with one week lost due to storm related lack of electricity. Brian McCarthy works constantly, provides feedback, support and guidance. We urge everyone to contact Brian and his team because Brian McCarthy sells!
Steve and Connie Anderson
Brian is an excellent real estate professional and my wife and I consider ourselves very lucky to have worked with him. He's extremely quick to answer phone calls and email, he has beaten us to every appointment we've made and his knowledge of local businesses and contractors is invaluable. We highly recommend Brian McCarthy.
Mark Smith
Brian helped with the selling of my father's home. He took care of many details because one of my brothers and I live out of state. Whenever an issue came up we got an email or call explaining our options and his take on the best way to handle it.
Kenneth Gankofskie
NOT being in contact constantly with Brian is one of the things I miss most about having purchased and moved in to our home. There's a reason he has a reputation for working very hard for his clients. Even when he's out of town or taking time off he's always checking in and making things happen from wherever he is. Brian is fiercely protective of his clients, won't ever mistreat or let them be mistreated. (A trait that isn't as common as it once was), Brian always keeps [...]
Shannon Hall
I worked with Brian McCarthy and Noah King to sell an antique home. They worked very hard to promote the property. Also, they answered all my questions and concerns promptly and thoroughly. A contract to sell the house was signed in less than a month. I highly recommend both realtors.
Andrea Gaines
HST will go above and beyond to help you buy/sell your home. My wife and I had the best first home buying experience with them. We put our home up for sale with them 6 years later and they sold our home within 30 days! They are some of the hardest working people I've ever dealt with and will definitely do everything in their power to make sure your happy and satisfied at the end of your sale. We couldn't be happier with HST and recommended them to anyone who wants to be treated with [...]
Rob Golden