Testimony was accepted in the public hearing held February 7th on bills proposed to aid victims of crumbling foundations. Two of the bills involve the protection of homeowners with crumbling basements who are at risk of having their credit negatively impacted via a deficiency judgment under many scenarios. There was no surprise in who voiced opposition and those who supported the proposed bills.
Opposed: CT Bankers Association opposed the bills based upon the potential negative effect of lenders declining new lending in the area and the potential of secondary market investors such as Freddie Mac, Fannie Mae refusing to buy loans that may be impacted by crumbling foundations. And secondly, that the pursuit of deficiency judgments are protected by the contract clause of the U. S. Constitution and that the state has no right to intervene in the contract obligation to repay the loan.
Support: CT Fair Housing supported the bills and recommended the foreclosure bill be extended for 4 years and eventually, be made permanent to protect all homeowners from any circumstance that can lead to an unwanted foreclosure through no fault of their own.
Opposed: The Credit Union League of CT based on their not-for-profit status and that the passage of these bills would deter them from risking further outreach and support to victims of crumbling basements if homeowners were allowed to walk away.
Support: Two victims and an attorney that regularly represents clients facing foreclosure.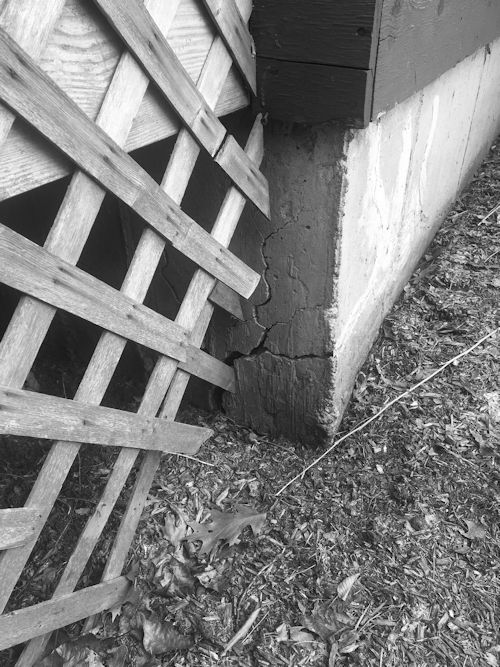 February 11, 2019 CFSIC update
If you have an inactive claim because you are waiting for claim acceptance or denial from your insurer or have pending litigation, CFSIC says that money will be in reserve for your claim, provided you have met all the other requirements in terms of documentation and you would otherwise have an active claim. In other words the funds will not be exhausted by claims that were able to jump the line because you are bogged down by a lawsuit or your insurance company dragging their feet. See the most recent update from CFSIC for clarification.
Have you filed your application with Captive (CFSIC)? Are you not computer savvy? If you are struggling with uploading the paperwork and/or completing the online application and that is preventing you from submitting your claim, we would be happy to assist you in getting this completed. We have scanners, computers and a fax line if you'd prefer. Just contact us and we can set up an appointment for you to come in.