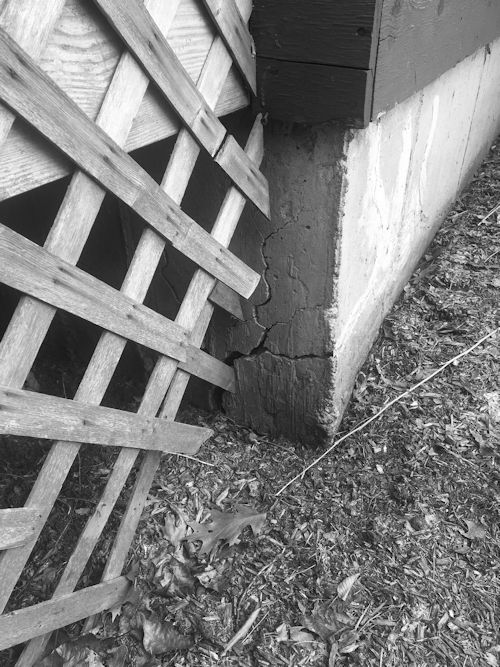 Sellers ask us what they can expect to get for their home if they sell it with a crumbling basement. One that is obvious to the naked eye or one that has been confirmed to have the presence of pyrrhotite but is showing no signs of deterioration. What if, as the seller, you want to avoid the application process, the out of pocket expense, the stress, and the waiting that comes with a CFSIC claim? Maybe you have other assets and selling for less will not bankrupt you, but you'd like to get something for your unexpectedly devalued home. There is never an easy answer to the question. We rely on comparable sales but it is generally unknown what motivates a buyer in this situation and what they would be willing to pay. The prices are not predictable and run the gamut.
Why would someone buy a home with a crumbling basement?
Some buyers recognize that they can purchase a much larger or upscale home at a steep discount— a home that would be out of their price range at full fare. Some buyers are willing to gamble that someday there will be a mass effort to repair/replace these foundations and once that happens they will be in a good equity position and can flip the house or stay with a nice equity cushion. Other buyers know that although the foundation contains pyrrhotite, it shows minimal signs of deterioration and will probably remain in that state for as many years as they need (or forever) with some improvements in drainage and added waterproofing. In most cases we are addressing the decrease in value and not the potential longevity of a foundation in real estate sales and tax reassessments.
Two properties with crumbling basements recently closed, one in Ashford and one in Willington, both properties were foreclosed by the lender prior to the sale. In my experience looking at these homes and others with crumbling basements, I have observed that these homes have been well cared for by the families that owned them— these are not homes where deferred maintenance, neglect and mortgage default are the culprits —the scourge of pyrrhotite is.
I have included some more information about these two sales below. If you want more specific information on any sale or your own property please contact us.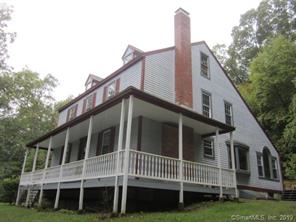 73 Balazs Road, Willington, CT 4 bedroom, 2 ½ bath, 2,500 square feet on 2.23 acres built in 1988. Last assessed value: $336,328. Purchased in 2010 for $349,900. Sold in 2019 for $118,469.
6/2010 Purchase price $326,000
7/2014 Listed $349,900
11/2014 Expired
4/2018 Foreclosure
10/2/18 Listed $250,000
11/9/18 Price reduced $225,000
12/20/18 Price reduced $202,500
1/19/19 Price reduced $182,250
3/1/19 Deposit $182,250
3/29/19 Closed $118,469
95 Mansfield Road, Ashford, CT 5 bedroom, 4 full baths, 3 half baths, 3,530 square feet on 20 acres with 2 fireplaces, 2 car detached garage with loft, built in 1985. Purchased in 2006 for $289,900. Sold for $148,500 in 2019. Last assessed value: $371,228.
8/2006 Purchase price $289,900
9/16 Listed $199,900
10/16 Temp off Market
3/17 Expired
9/18 Foreclosure $295,000
1/20/19 Listed $133,900
2/14/19 Deposit $133,900
3/14/19 Closed $148,500