This is a Cliffs Notes version of concrete news. I encourage everyone to read up on this subject as it will eventually affect all homeowners in at least central and eastern CT and MA. The best sources I use are CrumblingFoundations.org and Capitol Region Council Of Governments (CRCOG).
As of today, Captive Foundation Solutions Indemnity Company (CFSIC) has 666 claims on the books, 472 of them are active claims.
203 of these have signed participation agreement which means these homeowners are on their way to foundation replacement.
$72.6 Million is in reserves for active claims.
When A Homeowners Has A Participation Agreement But The Builder Is Booked For Years. There are situations where homeowners have entered into participation agreements and where CFSIC will provide a deposit to the builder as per the agreement. This will hold the homeowner's place in line with the contractor but construction may not start for 3-4 years in some cases. This is due to the demand and the schedule of the chosen contractor and is out of the purview of CFSIC. If this is the case for you and construction has not started by the sunset of CFSIC in June 2022, your claim will paid in what is called a "run off" where existing claims are paid but new applications are not accepted.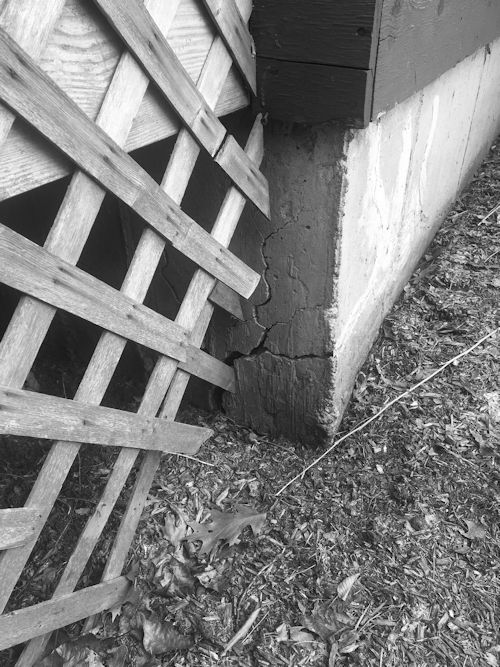 Speaking of builders, as of June 19, 2019 CFSIC no longer accepts proposals for foundation replacement by Dean Soucy for Type 1 applications. Type 2 (reimbursement) applications will continue to be accepted. Soucy still appears on the CRCOG Qualified Vendor List though CFSIC will no longer accept proposals for replacement. Note that proposals by Soucy's Concrete Service are not affected by this decision.
Up to 25 more home inspectors are expected to attend today's one day certification course to become a CFSIC-certified home inspector. This will bring the total to about 50 home inspectors that can now assist in meeting the demand for concrete inspections in real estate transactions and for homeowners awaiting an engineer's report on their foundation to complete their replacement application. Please note that if you choose to use a CFSIC-certified home inspector in lieu of a Structural Engineer from CCROG Qualified Vendor list you will not be eligible for reimbursement through the testing reimbursement program. You will have to choose between expediting your transaction and receiving reimbursement.
Major Improvements for Condos
CFSIC now accepts just a single application for all affected building foundations and covering all eligible units on those foundations. One application per condo association. To understand the complexity in the CFSIC condo application you must read the latest update here.
Of note in the update: Once any part of the foundation of any condo is assigned a severity code, the whole foundation is assigned that severity code. For instance, if one unit in your building has a degrading foundation and receives a severity class code of 3 but your unit shows minimal effect you will still receive a severity class code of 3. Also, the exclusion of bank-owned and commercial investor units could pose a significant burden on the condo association and other owners, leaving them with little choice but to request these owners to pony up their share, absorb the cost or elect not to replace. And most importantly, buildings with more than 4 units will now be accepted into the program once Governor Lamont signs the legislation.
Politically Speaking: A new bill with unanimous House support and another $4 million for pyrrhotite research. I'm not sure what to say about this. It seems there is a lot of research and no answers as of yet. I suppose if those efforts and money are directed to establishing an acceptable standard for pyrrhotite in concrete, it could prevent the walls from crumbling down onto the future financial stability of homeowners and municipalities.