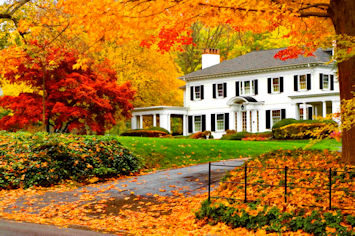 So, you missed the selling rush in July for whatever reason. Is your future sale looking bleak as the weather cools, the leaves fall and the landscape pivots from brilliant to colorless? Not necessarily, if you listen to your agent's advice and you have a realistic plan, including what you will do if, after substantial time on the market, your home has not sold and you can not command the price that you feel you need and deserve for your home? Often in a seller consultation, the answer to that question hangs in the air like a leaf in a free fall in October.
At Home Selling Team, in addition to a team of full-time real estate professionals working in real estate year-round providing advice regarding staging, repairs, updates and negotiating, we have several reports and resources on our website for your perusal:
HST Blog Posts:
When you're ready contact us. Request a free market analysis. Request a HSTimate. We are the leaders in local real estate sales, every season and every day.